Kothligad
At a Glance
| | |
| --- | --- |
| Trek | Kothligad |
| Alias | Peth Killa |
| Type | Hill Fort |
| District | Raigad |
| Height above mean sea level | 1550 feet |
| Base Village | Ambivali |
| Minimum Duration | 1 Day |
| Region | Karjat |
| Transport | Get down at Karjat by train. From Karjat catch a bus (1 st bus at ~ 8.15 am) for Ambivali (~ 25 km). From Ambivali a trek of about a 1 ½ hrs will take you to village Peth, from which a ½ hr trek will take you to the top. |
| Time to reach the top | About 2½ hours |
| Water Availability | Water could be availed from the village Peth or a cistern at the top. |
| Best season to visit | October to May |
| Sights to visit | Old carved den, darwaja and rock cut steps. Good scenery around. |
| Difficulty Rating | Simple |
| Shelter | Den at the top |
Location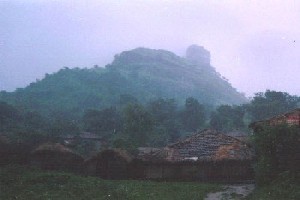 This small fort (~1500ft.) is situated to the east of Karjat & is one of the famous treks of Karjat area, because of its small height and easy climbing.
It has a large cave, good enough for a night stay. Another interesting feature is the pinnacle which is carved from inside, made into a staircase to reach at the top. It is also called the Fort of Peth because of its vicinity to Peth village at its base.
To get to Kothligad one has to first reach Karjat. Karjat can be reached by central railway local trains. Karjat to Ambivali (base village) S.T buses are available, first bus from Karjat to Ambivali is at 8:15 a.m. From Ambivali top of Kothligad can be reached via Peth in two and half hours.
Precaution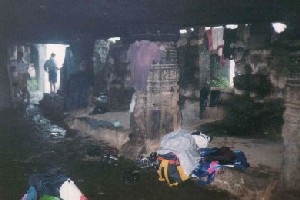 One should not face serious water problem since water could be taken either from Ambivali or Peth village.
Sight Seeing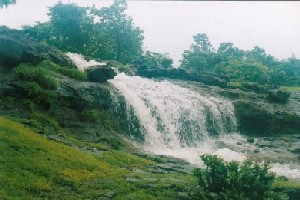 The cave and the carved pinnacle is worth seeing.From the top of the pinnacle look out for Bhimashankar towards north, Dhak Bahiri & Rajmachi towards south-west.
Note
All references regarding duration of trek and transport are given with respect to Kalyan
Contact
cdeepan@gmail.com Deepan Ashok Choudhary
abhijit.avalaskar@gmail.com Abhijit Ulhas Avalaskar
Last updated on : 1st Dec 2005